Sale of bags in Chelyabinsk
Our company sells bags of various purposes in Chelyabinsk. For you, we are pleased to offer the following products: liners, garbage and hazardous waste, tire storage and others.
Bag-liner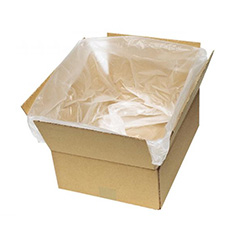 Inserts of HDPE with embossing are used for packing various bakery products, which are packed in a warm state. Special finishing of the polymer film avoids the condensate settling on the surface of the products. Such packaging promotes the preservation of consumer qualities of various products.
LDPE liners have increased strength, resistance to external influences and provide reliable sealing of a variety of containers for a long time without damaging the surface of the polymer film. Our inserts reliably and carefully keep any of your products from unwanted effects for a long period of time.
Garbage bags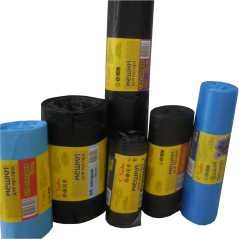 You can be sure that our bags for rubbish from HDPE and LDPE, the price of which is quite acceptable, will not rupture at the most inopportune moment. Thanks to the use of multilayer innovative technologies and modern equipment, we produce quality garbage bags in rolls of 25, 30 and 50 pieces, even from recycled materials, which makes it possible to advantageously reduce the price. The manufacturing time is 5-10 days. In our warehouse there is always a wide range of standard sizes: 30, 60, 120, 160, 180 and 240 liters.
Tire Storage Bags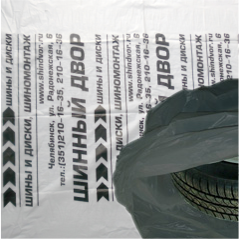 The bags for the wheels are polyethylene white or transparent bags of several sizes, which make it possible to pack tires from R13 to R20, that is, they are suitable not only for small passenger car tires, but also for off-road vehicle and gazelle wheels.
We produce bags of both standard thickness (18 microns) and more dense (25 microns). With a slight increase in the price of such bags are much stronger, more convenient and produce a better impression than the more economical options. By custom, we can produce bags for tires of any thickness, size and colors.
Hazardous waste collection bags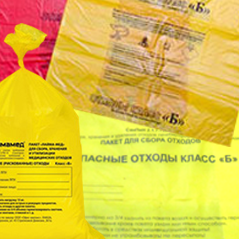 Scope of these bags:
– Hospitals (citywide, clinical, specialized, departmental, as part of research, training and other institutions).
– Polyclinics (including adults, children's, dental), dispensaries.
– Emergency ambulance stations.
– Long-term care institutions.
– Pharmacies.
– Pharmaceutical production and many others.
Filling bags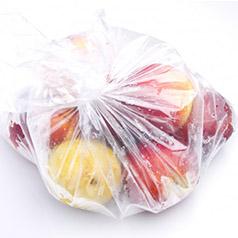 For sorting and packaging of consumer goods, packing bags of various sizes are used. They have a rectangular shape and are used for packaging and protecting against dirt and dust. Our company produces and sells packing bags from the manufacturer, standard or manufactured according to the parameters set by the customer. They can differ in linear dimensions, lifting capacity.
Always available in our warehouse running dimensions of filling bags: 30×40; 25×40; 26×35; 24×37.