Sale of packages in Chelyabinsk
Our company sells packages in Chelyabinsk. For you, we are pleased to offer the following products: standard package bags, bags with a handle, custom packages and garbage bags with a handle.
Package-T-shirt serial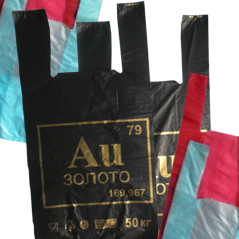 We produce and sell only high-quality T-shirt packages in Chelyabinsk and other Russian cities. The availability of technical equipment, the introduction of modern technologies and the use of only the leading foreign and domestic brands in production, as well as the control of all stages of the manufacturing process, ensures the production of products corresponding to the regulated norms and standards.
T-shirt custom-made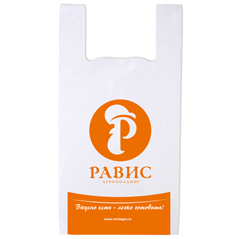 Special equipment allows us to produce t-shirts of various sizes with a logo, the price at the same time depends on the complexity of the image and the number of shades used. Deep rotogravure printing makes it possible to combine up to 6 different colors and get a bright and clear pattern, which is firmly fixed on the surface.
Download the recommended package sizes you can by this link.
Package with a hole handle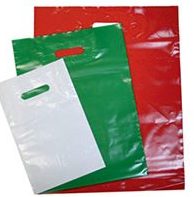 We provide a wide range of products, depending on their size, modifications and materials used. Standard or released according to specified parameters, with or without drawing – you can purchase packages with a blank handle in bulk, taking into account your wishes.